Virtue of the Month
The Virtue of the month for Challenge and Conquest in the month of September is Loyalty. Loyalty has a lot to do with a person's constancy, and fidelity to their word, to people and to their own honor. Well-placed loyalty survives difficulties. It weathers setbacks, resists temptation, and does not cave in to attacks. Loyalty engenders trust and preserves friendships. Loyalty is about being faithful to the Catholic Church, being faithful to God, being faithful to family, not betraying a friend when it means you will suffer because of it. I will follow Jesus even when others do not. Jesus says that you prove your loyalty in the little things – keeping your word, arriving on time, being there for people.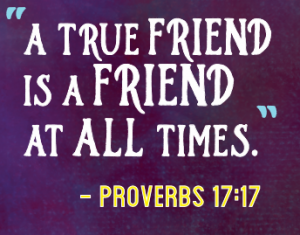 Prayer for the Sick
Joseph Dutton was loyal to the lepers of Hawaii and prayed that they may find peace from their sickness. If you or someone you know is sick, pray this prayer:
Dear Jesus, Divine Physician and Healer of the Sick, we turn to you in this time of illness. O dearest Comforter of the Troubled, alleviate our worry and sorrow with your gentle love, and grant us the grace and strength to accept this burden. Dear God, we place our worries in your hands. We place our sick under your care and humbly ask that you restore your servant to health again. Above all, grant us the grace to acknowledge your will and know that whatever you do, you do for the love of us. Amen.
Catechism Corner
The Catechism number of the month is all about how loyalty brings us together. It is the number #1880 of the Catechism of the Catholic Church:
"A society is a group of persons bound together organically by a principle of unity that goes beyond each one of them. (Each person) rightly owes loyalty to the communities of which he is part and respect to those in authority who have charge of the common good."