What is Challenge?
Challenge is an Official ECYD Program for girls ages K-12. Our Catholic Curriculum fosters a deep relationship with Jesus Christ and forms adolescents as Christian leaders to transform culture.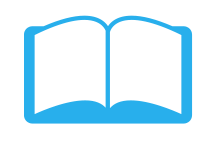 Youth Ministry Packages
Challenge and Conquest offer parents, schools and parishes methods, material, and training to help boys and girls grow in their faith and serve others. We do this through a variety of packages and kits specifically for adult leaders, teen leaders and the boys and girls.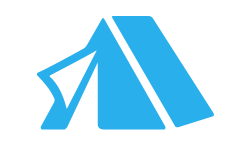 Challenge Camps
Challenge Camps are unique experiences for girls from 5th -12th grade to grow in their Catholic faith and make lasting friendships. We have over 20 camps across the US and Canada.
Testimonies
I think it's an excellent program. Teens have an opportunity to grow in faith both younger ones who are participants and also older ones who serve as role models. It gives them wonderful footing for the years ahead as the enter high school and college. It's shaped them in the personal values, it's deepened their personal relationship with Christ, and given them a solid foundation of the teachings of the faith. It's focused on charity and the command to love one's neighbor — what a great lesson to learn at a young age.

Msgr. Stumpf

Pastor, Indianapolis

Participation in Challenge has helped our elementary school girls grow both spiritually and morally. The activities are Christ centered, giving them the opportunity to put our Catholic faith into action.

Rev. Bennett J. Voorhies

Pastor of our Lady the Annunciation Parish, New Mexico

Challenge and Conquest has been incredible joining all of the pieces of our parish. With the school principle and the director or religious education helping me to communicate, we have been able to take High School youth and implement this program to help them be effective Catholics in a fun way.

Margaret Merrill

Youth Minister, Tennessee

Challenge has been wonderful for my daughter because I have seen her grow in her faith and she has really blossomed as a public speaker and leader. The club provides my daughter with an environment where she can live her faith life confidently among friends, free from the distraction of boys and full of girls her age who are all striving to make a difference in the world. It's been interesting and fun to learn things along with my daughter. I pray that you will give Challenge a chance to work great things in the life of your daughter and your family.

Jen Kellar

Challenge Mom

I see them serve beyond measure, selflessly. These are virtues that the world cannot give them, but Challenge opens them up to seeing the world through different lenses.

Sue Edgerly

Challenge Volunteer, Michigan

Challenge fosters the gift of self at a time in life when they tend to be quite self-absorbed. It's truly remarkable to see how these girls grow into beautiful young women, formed in their faith.

Sally Ivers

Challenge Volunteer, Colorado

I'm a Challenge Team Leader. I can honestly say it's like having 10 little sisters. I've learned where I stand on some issues. It reaffirms everything I've come to believe.

Erin

Team Leader, Kansas

Who knew that two of my favorite people would be found in a nursing home? As young people, we tend to forget about the older people around us, but as learned in Challenge, you see them for what they have inside. During Challenge we went to a beautiful place… it is a place for seniors with Alzheimer's. At first I was nervous and didn't know what to expect, but then God, in all of his grace, gave me courage. Challenge Club teaches me to walk my faith, not just talk my faith.

Kennedy

5th grade Challenge member
Download the Challenge & Conquest Information Book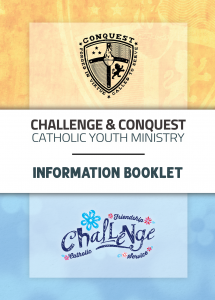 Want to find out more about how Challenge and Conquest work?  Download and flip through the detailed informational booklet!