Article submitted by Angie Doxtader, Challenge leader at Pinecrest Challenge Club in Cumming, GA.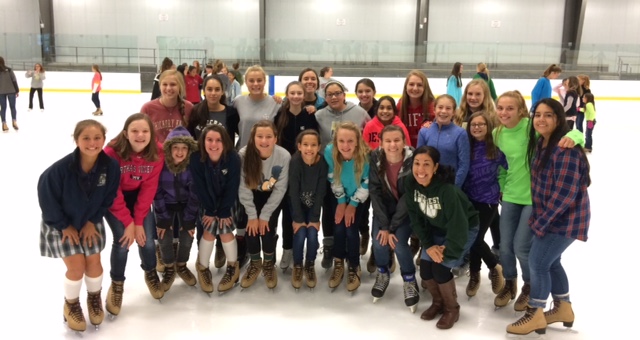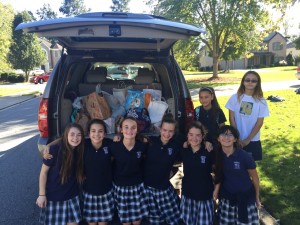 The Fall of 2015 has been a busy one in the Pinecrest Academy Challenge Club. Besides our regular Challenge meetings, the fall was chock full of events for the girls and their families.   We had our Kick Off in September with an ice skating and pizza party, which was a huge success.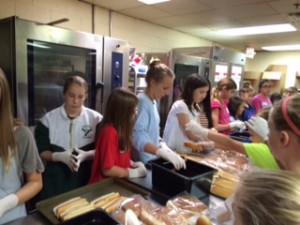 In October, we conducted a club wide neighborhood canned food drive where we collected and donated four SUV's full of non perishable food items  to  local families in need.  Some of our Challenge 7th grade girls actually volunteered to work in the kitchen and deliver food with the same organization.We also held our Annual Father Daughter Dance with an "Autumn Ball" theme.  The dads and daughters will remember this evening for a long time.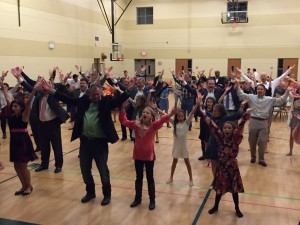 November was focused more on spiritual growth, encouraging the girls to attend one of the two weekend retreats that Challenge held at Hidden Lakes Retreat center in the North GA mountain area.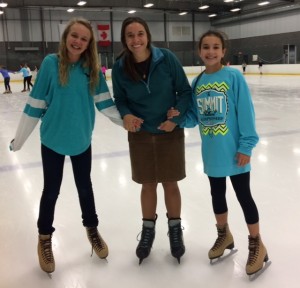 We had planned a field trip in conjunction with Conquest to a corn maze for some healthy competition, but were unfortunately rained out.
We now find ourselves truly grateful to God for a great start of the year and especially for our long Thanksgiving Break.