Article  by Natalia Santos, Regnum Christi Consecrated Challenge Leader in  Atlanta, GA.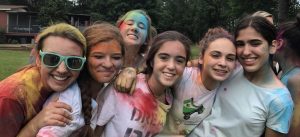 The theme of the Georgia Summer Camp this year was "Why fit in when you were born to stand out?" Over 50 girls from Georgia, Florida, North Carolina, South Carolina and Kentucky, gathered at the Diakonia Camp in Salem, SC from June 11-17, 2017 to enjoy this summer adventure together. The camp was led by the consecrated women, 10 high school Challenge team leaders, 8 ECYD missionaries and 4 amazing team moms.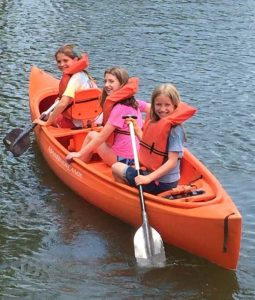 The team leaders and the ECYD missionaries gave most of the formation blocks to the girls and this gave the consecrated the chance to mentor each of the girls. The camp was focused on the true beauty of each girl and what it means to be an authentic Christian in a world that is constantly telling you that you are what you wear outside. The activities and talks helped the girls to discover that their true identity comes from being loved by God. We split the girls into two tracks (rising 5th-8th graders and rising 9th graders).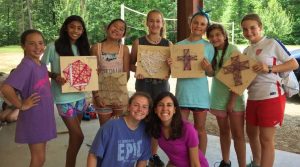 Camp is not camp without some fun activities! Outdoor activities included ropes course, water games, messy Olympics, color War, and an obstacle course. The girls had a great time doing camp crafts too like string art, headbands, memory rocks and letter frames. The most fun moment of each day was the night activities including the Chumpy Churry Match, Angels and Devils, Talen Show and Casino Night as well as a Dance Party. But the highlight of each day was adoration and time with Jesus.