Article submitted by Rachel Peach, Regnum Christi Consecrated Woman working in Houston.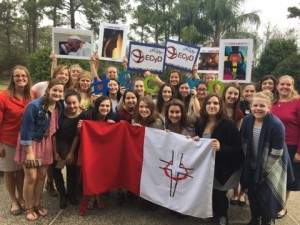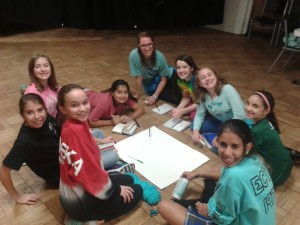 The past three months, there have been 3 ECyD retreats in Houston with over 100 girls participating. The 5/6 Grade Retreat, December 4-6th and the 7/8 Grade Retreat, February 4-6, were themed "Daughter of the King" and aimed at the discovery of their identity as beloved daughters of the King. The talks and activities focused on discovering the lies of the world which keep them from recognizing their true identity, discovering new ways to connect to God, and finding God's messages in their daily life. Highlights were confession, adoration, and a night-time scavenger hunt.      The high school retreat, February 19-21, was themed "Making All Things New", and emphasized God's merciful and gentle presence, touching all aspects of their lives and transforming all. Highlights were adoration, the interactive talks, and the bunko party.
For more information on ECyD and Challenge in Houston: www.challengehouston.com.