Challenge Illinois hosted Christina Jacobeen for the First Regional Training Weekend of 2020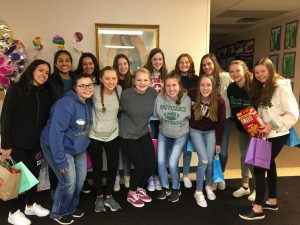 Challenge and Conquest offer in-person training opportunities to support you in running your club. You are not alone in your mission to serve Christ's Church through Conquest and Challenge. Christina Jacobeen, the Challenge and Conquest National Trainer, led a training weekend for Challenge Team Leaders in Illinios at the end of February 2020.
The weekend included a workshop on running a Challenge Weekly Meeting, a session on the Mission of Challenge: specifically how Christ calls every Challenge Team Leader to this mission, a session on the Identity of Challenge as a program of ECYD, and many other stories and practical tips from Christina Jacobeen's extensive experience in youth ministry.
If you're interested in scheduling Christina for an in-person training weekend contact her now!