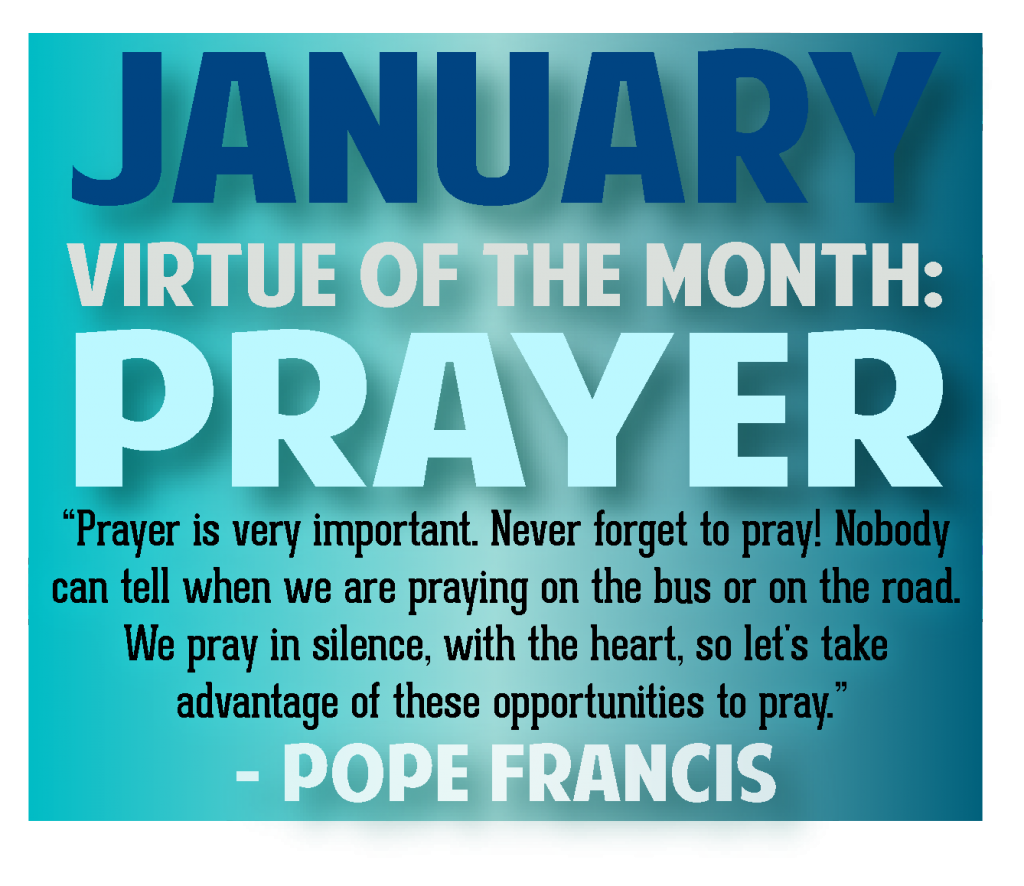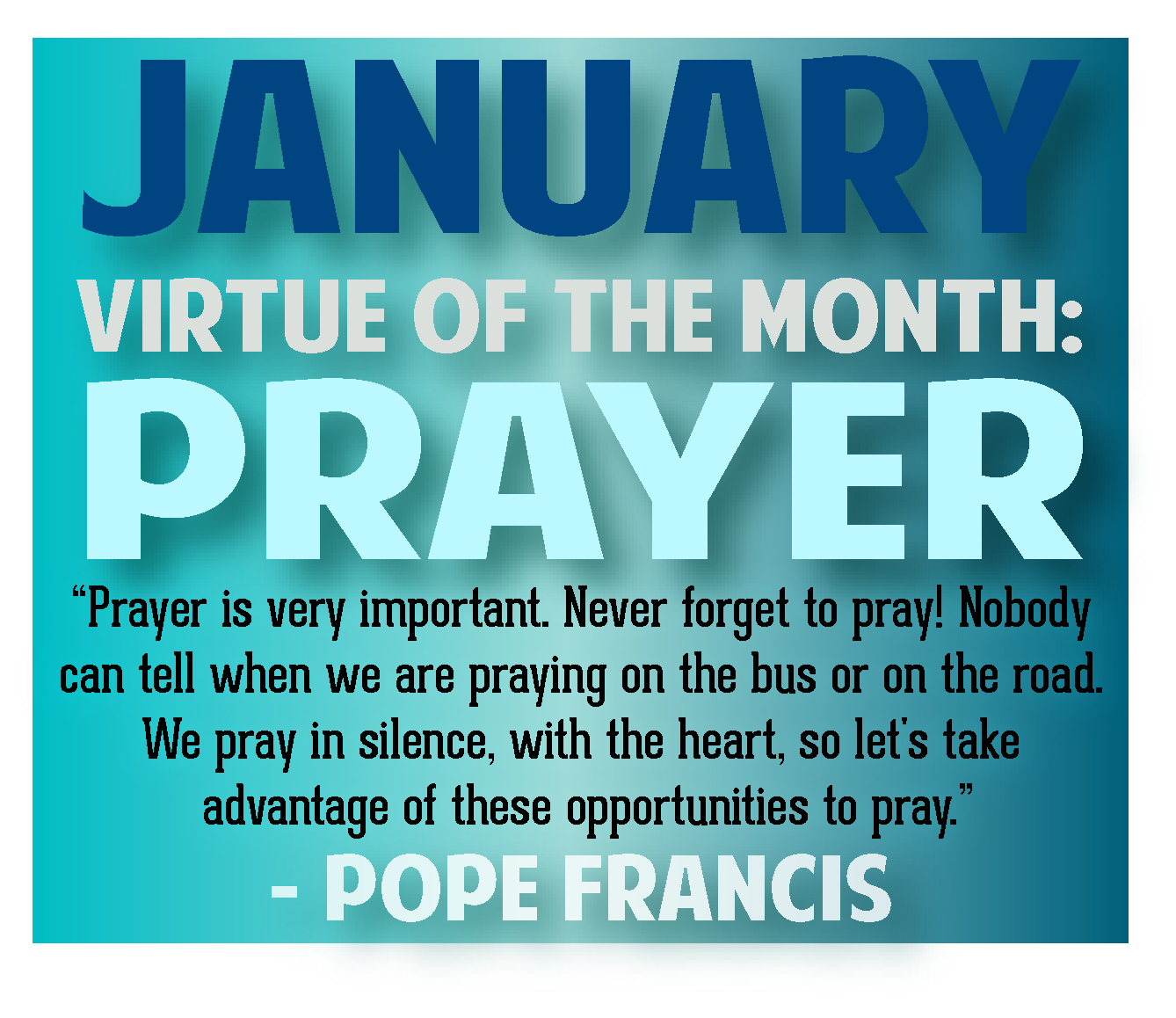 The virtue of the month for January in Challenge & Conquest is prayer.  It's a great virtue to try to put into practice at the beginning of the new year. We can make many new year's resolutions that are important but prayer should be at the top of that list.
Pope Francis recently announced the canonization of Mother Teresa, and she will soon be called a saint. Mother Teresa was a woman of deep prayer. She once explained the secret to her prayer life, "If you face God in prayer and silence, God will speak to you. Listen in silence because if your heart is full of other things you cannot hear the voice of God. What is essential is not what we say but what God tells us."
Prayer is all about getting to know God and letting HIM become a real part of your daily life. It is about talking to Christ, your friend. You can pray anywhere, anytime… about anything. Some places make it easier to pray. Like a chapel or quiet room. The best place to pray is in front of Christ in the Eucharist. If you find it hard to know what to talk to Christ about, you can warm up your heart by saying prayers that the Church and Christ himself taught us.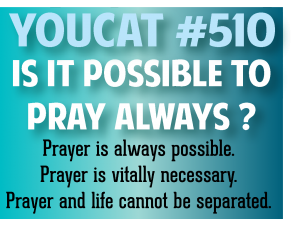 The catechism tells us that prayer is as simple as turning the heart toward God. When a person prays, he enters into a living relationship with God. Someone who prays no longer lives on his own… he knows he can always talk to God. This is why prayer is so important. God is with us in our lives and we can talk to him about everything.
We are in this special year dedicated to Mercy and the main saint to spread the devotion to Divine Mercy was St Faustina. She says many beautiful things about prayer but this quote really stands out and explains why prayer is so important. "A soul arms itself by prayer for all kinds of combat. In whatever state the soul may be, it ought to pray. A soul which is pure and beautiful must pray, or else it will lose its beauty; a soul which is striving after this purity must pray, or else it will never attain it; a soul which is newly converted must pray, or else it will fall again; a sinful soul, plunged in sins, must pray so that it might rise again. There is no soul which is not bound to pray, for every single grace comes to the soul through prayer." -St. Faustina
The YOUCAT # of the month for Challenge and Conquest speaks about how prayer is always possible. #510 Is it possible to pray always? Prayer is always possible. Prayer is vitally necessary. Prayer and life cannot be separated.