Article contributions by Challenge leaders, Nancy Carrano, Colleen Booker and Katherine Sepe.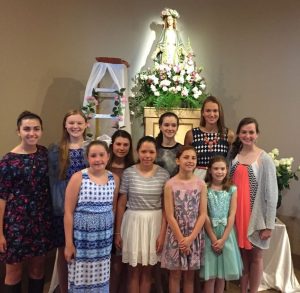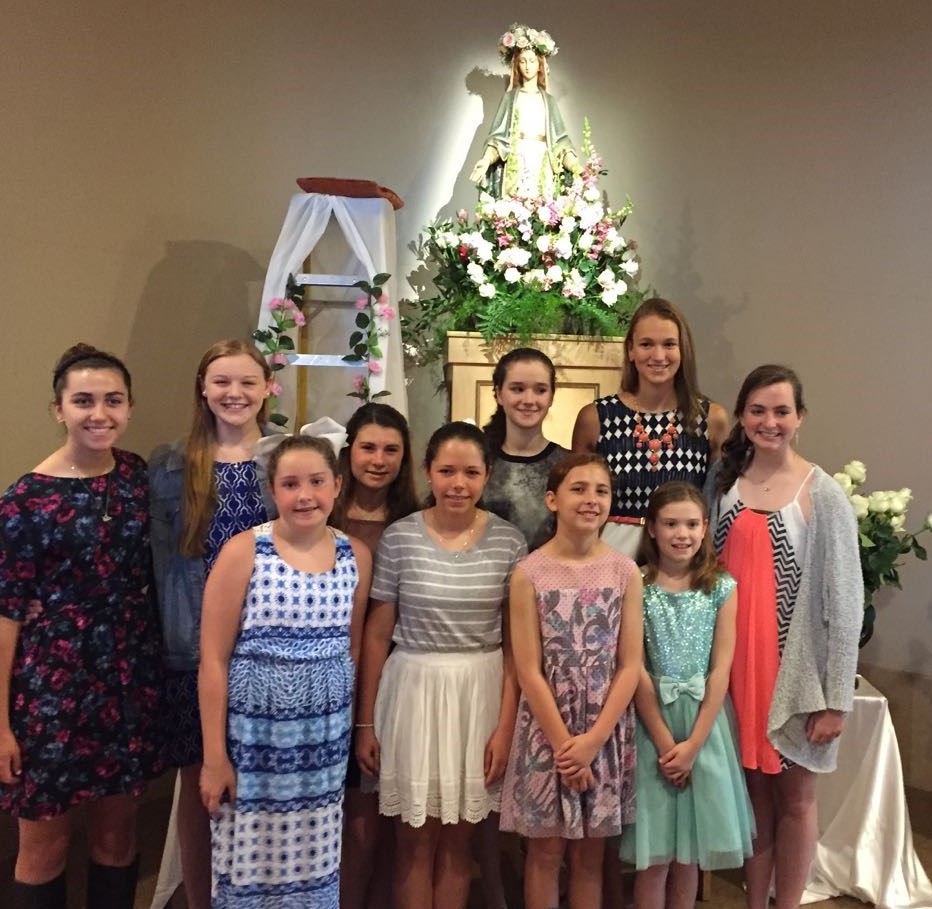 Challenge and Conquest are in a category of youth ministry which really promotes getting the family involved and stronger in their faith. Parents can be involved as leaders and volunteers. Older siblings can be team leaders and mentors to younger teams of girls and boys respectively and many of the service projects and events gather the whole family to participate. Colleen Booker, on of our club leaders in Massachusetts said "I figure if I can teach the families as well to be on fire for our faith, then I am doing something right." Colleen's Challenge club at her parish is very family centered she explained "For family activities we have a ton. We have had a mother daughter tea and each tea has had a theme around one of the virtues. We had a father daughter dance and the girls wrote letters to their fathers thanking them for everything they do. Our Pro Life Rose Procession around the anniversary of Roe Vs Wade is a family event because all of the families walk in it. We also volunteer as families at Christmas time to wrap presents for families in need. We go to a warehouse that has a ton of toys, clothes, bikes, and each family is given a family in need to go through the warehouse and get the items they want. Then we wrap all the gifts and they are given to the families."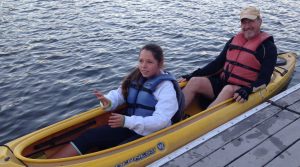 Many Challenge groups across the country honor their mothers through special Mother Daughter tea's and they also honor the Blessed Mother. Nancy Carrano's club at St John Neumann parish in Austin, TX has a beautiful tradition in May with her club. " Every year we lead a May Crowning ceremony after mass at our parish on Mother's Day." You can tell in the faces of the girls present that it is a meaningful event. Nancy's club also holds a unique Father Daughter activity – kayaking in the fall. It's always a big success and some nice one on one time for dad and daughter.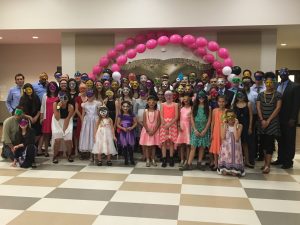 In Sugarland, TX, Katherine Sepe shared about the activities her club does to help get families involved and help the girls honor their moms and dads. "In the beginning of our Challenge year we had our Mother Daughter Tea. The tea happened to fall on St. Therese of Lisieux feast day so our morning was dedicated to her and to her mother St. Zelie. We spent the morning drinking tea, wearing tea hats, playing "How well do you know me" games and crafting. We listened to talks from a mother & daughter duo about the importance of being honest with each other and how you really need each other. Victoria, a consecrated woman of Regnum Christi, spoke to us about how Mother Mary is also our Mother and how we can turn to her always.
This spring we had our Father Daughter Masquerade Ball. It was a night filled with masks, dancing, a photo booth and a presentation by Kathleen Almon, a consecrated woman in Regnum Christi and a RC Mission Corps member Ana Pau. They each spoke to us about the importance of fatherhood and the cherished bond with daughters. They also talked about how their fathers support and love has made a big impact on them in their lives.
Our Sugar Land Challenge club is planning on going on a Door to Door mission throughout our surrounding Parish neighborhood the Saturday before Easter. We are planning on going to each home and asking for prayer intentions and inviting them to Easter mass. We will hand out information with all our Easter mass times. After our Door to Door mission we are going to take our list of intentions and offer them up to the Lord in adoration."
St John Paul II's summed up the importance of family in our faith and world, " The family, as the fundamental and essential educating community, is the privileged means for transmitting the religious and cultural values which help the person to acquire his or her own identity. Founded on love and open to the gift of life, the family contains in itself the very future of society; its most special task is to contribute effectively to a future of peace."  Each family building activity helps build that future of society and makes a deep impression on the girls in the club.