Article  by Todd Brechbill and originally posted on the Conquest website.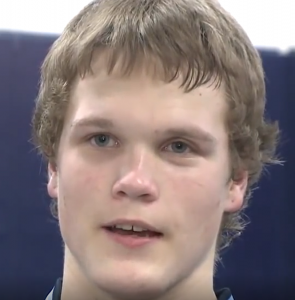 Nik Hoot is an amazing young man that I personally had the privilege of knowing when he was younger and in our local Conquest club. He is unique in the way that he was adopted from Russia with physical challenges missing most of his legs, and parts of his hands from a botched abortion. Nik joined one of the first few Father & Son programs in the USA in New Haven, IN back in 2003. I will never forget that it was winter time, and the first 2 months or so, he always wore sweat pants. He could run, play dodge ball and floor hockey in the pole barn club building like any of the other 20+ 5-7 year old boys (actually better!). It wasn't until spring time that he wore shorts to the club activities one evening. All the boys and several dads were shocked to see that he had prosthetic legs, no one really knew before that. The virtue that particular campaign was "Perseverance" and he was the perfect role model to speak to the boys about. None of the boys made fun of him, but in fact looked up to him as a true role model. A year later, we had our T-shirts printed with "Never Give Up!" which is exactly how Nik lived every week at Conquest with his love for sports.
This story is personal to me, as my daughter born in 2012 was born with a short left leg (PFFD). We went through a lot of trials, including 2 different prosthetic legs. She now wears a large shoe lift, and has custom made shoes every 5-6 months as she grows out of them quickly. I showed her the video below of his story, and Nik continues to inspire and reach so many, even my own daughter. Who would have known all those years ago, he would one day inspire my own daughter!
Recently, the local news TV channel did a story on Nik, and his incredible achievements in High School wresting and baseball.
You can watch the NEWS STORY HERE.