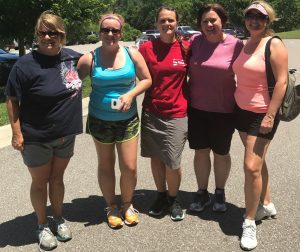 Article  by Ally Wheeler, Regnum Christi Consecrated Challenge Leader in  Cincinnati, Ohio.
Challenge Camp Connect 2017 was held at Potters Ranch in Union, KY  from June 18-22, 2017. We had sixty campers in  5th-8th grade from Indianapolis, Louisville, Northern Kentucky, Cincinnati, and Columbus. The camp would not have been possible without the help of the amazing volunteers and staff who helped plan the camp  with the team leaders and chaperoned (Krista Willertz, Jane Nagel, Kim Smith and Crystal Pohlman).  We were blessed with awesome team leaders who were both from the Ohio Valley and ten from abroad who were doing an ECYD missionary summer.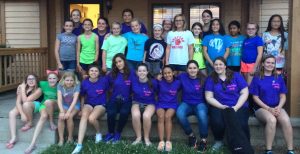 The best night activity by far was the Talent Show. It  blew me away…singing, dancing and comed.  Everyone let their talent shine and put their whole heart into using the gifts God gave them for others to enjoy! One of the most memorable talks was about  the ways we connect with Jesus and how he reaches out to us. We had this talk during the Eucharistic Procession. The girls experienced the closeness of Jesus and that he is the one who helps us journey over even the tough times and brings us joy!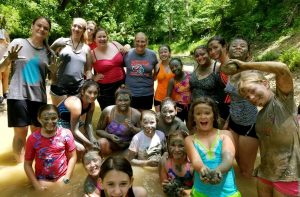 So many other great memories happened at camp like when Fr Louis visited the campfire and sang us a song in French! We also had a really funny addition to camp this year … Miss Messy! She traveled around camp making sure we kept everything clean, and if we didn't, her challenges to get our stuff back were things like sizzle like bacon. They made everyone in the dining room laugh.  There were so many fun outdoor adventures too.  Every year I am amazed by the courage of girls who go creeking. They are not afraid to hike through the muddy water to look for crawdads and cover themselves in clay.
I look forward to another great Challenge camp next summer –  to see all of our friends again and spend time with Jesus and spend time enjoying the outdoors in the summer!