Article submitted by Rachel Ehrlich.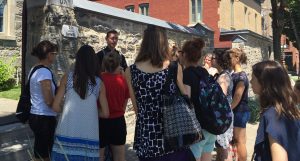 From July 8th to 12th, eleven Challenge team leaders from different parts of Canada (Saskatchewan & Ontario) had the grace to go on a pilgrimage to Montreal in order discover the lives of Canadian saints and the many beautiful churches, cathedral and basilicas.
We learned about many remarkable saints that lived right here in Canada! Some of them are St. Kateri Tekakwitha, St. Marguerite D'Youville and St. Marguerite Bourgeoys. We were not only inspired by saints but also by many lay men and women who devoted their lives to Christ, such as Jeanne le Ber and Jeanne Mance.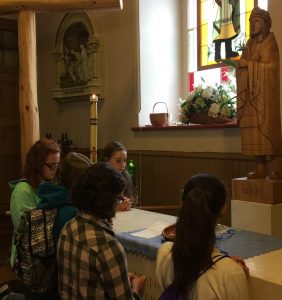 We returned home with a greater knowledge our saints and history. Being inspired by their examples, we are renewed in our enthusiasm to lead our Challenge clubs as a way to help many girls grow in their friendship with Jesus.
Throughout the pilgrimage we were blessed with plenary indulgences after passing through many holy doors with it being the year of Mercy!We received the rare opportunity to visit living role models, the Carmelite nuns and the Franciscan Missionaries of Mary both of whom  shared their testimonies as servants of God.  The Franciscan Missionaries of Mary have been all over the world and talked to us of about their amazing «God stories»!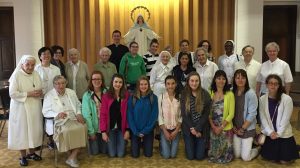 The Saskatoon Challenge leaders arrived in Quebec City a few days earlier, so they explored the beautiful city and all that it had to offer including visits to St. Anne de Beaupré and St. Marie de l'Incarnation. We are grateful to God for the saints he has given us as role models and we pray at he gives us more!