Article submitted by Dana Smith, Challenge Leader of Blessed Sacrament Club in KY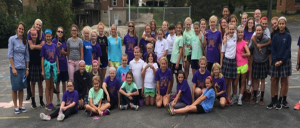 We kicked off our new Challenge year back in August with a Family Picnic at the Weber Family Farm.  There is no better place to be than surrounded by God's beauty and having fun with such great friends. We enjoyed the food and had great fellowship together as we prayed the Rosary. Since October is National Bullying Prevention Awareness Month, the Challenge Girls worked on a Kindness in Chalk activity and had fun working together to decorate our Church parking lot with sayings, drawing and scripture versus about kindness.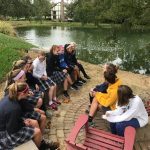 The 8th graders started their Challenge year discussing something that many of our Challenge families have watched a close loved one deal with…cancer.  The girls invited a lady from the Dragonfly Foundation to come and speak with the girls about what they do.  The Dragonfly Foundation provides support to young patients and their families.  The Foundation provides distractions from the emotional, physical and financial toll of cancer and bone marrow transplants, as well as post-traumatic stress associated with the diagnosis.  In order to help the Dragonfly Foundation, the girls started a Change for Change drive amongst the different grades to raise money for this wonderful organization.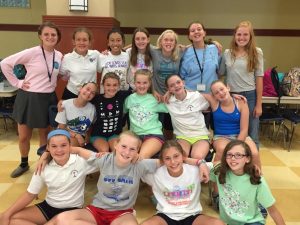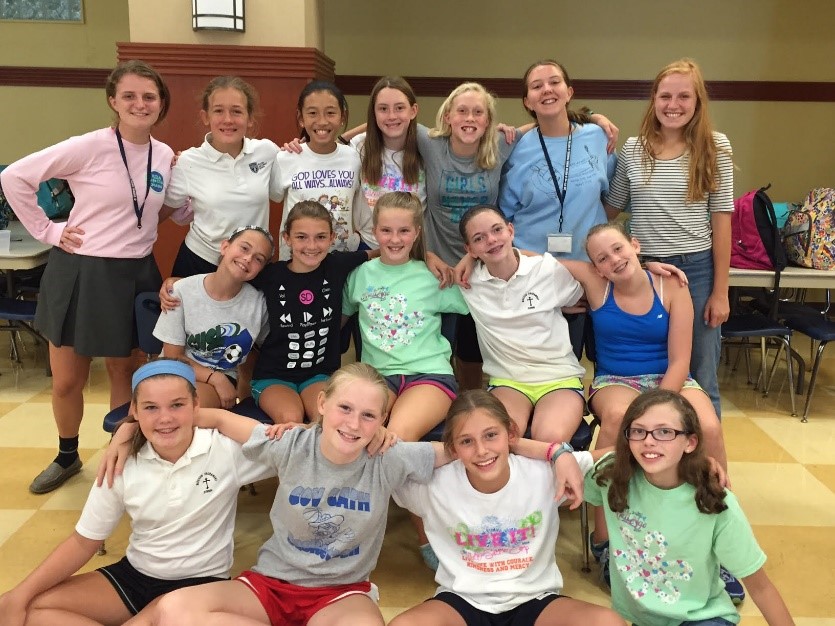 In 7th Grade, the Challenge girls have been talking about not always feeling like they quite fit in.  They discussed ways to make everyone feel included and what it means to be a true friend.  They talked about the fear of putting themselves out there to help and serve others, as well as how they can ask God to give them grace and strength.  The girls enjoyed getting together to make lemon bars, and celebrated their friendship by enjoying a pizza party and overnighter.  The girls made cards which they delivered to the different shut-ins from our parish along with the lemon bars that they made.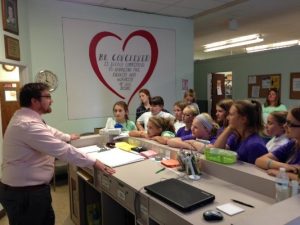 Be Concerned is one of the largest food pantries here in Northern Kentucky and has been in operation since 1987.  They help low-income residents of Boone, Campbell and Kenton counties each month.  The 6th grade girls spent their meeting time in September and October taking up a canned food collection to donate to Be Concerned.  They also had the opportunity to deliver the canned food items and take a tour of their facility. The 6th grade will also be helping out with a Yellow Ribbon Organization and will be sorting and packaging items to send overseas to our troops.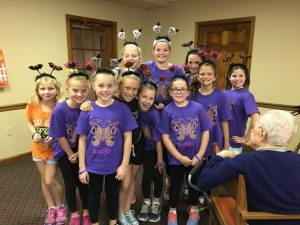 The 5th grade Challenge girls had a great time at their meeting in October when they went to visit with the residents at the St. Charles Nursing home.  The girls were able to play some fun Halloween type games with the residents and they really enjoyed spending quality time there.