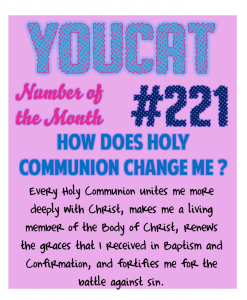 The Challenge and Conquest Youcat number for May is all about the Eucharist as our source of strength.
#221 How does Holy Communion change me?
Every Holy Communion unites me more deeply with Christ, makes me a living member of the Body of Christ, renews the graces that I received in Baptism and Confirmation, and fortifies me for the battle against sin.