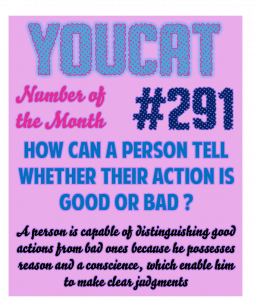 The Challenge and Conquest Youcat number for February is all about how to know what is good and bad, which is very important to be a person of integrity.
#291 How can a person tell whether their action is good or bad?
A person is capable of distinguishing good actions from bad ones because he possesses reason and a conscience, which enable him to make clear judgments.