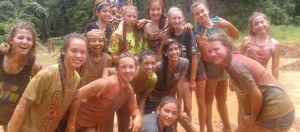 This year's Houston Challenge Summer Camp, June 28-July 4th, was Dr. Seuss themed: " Why Fit in if You Were Born to Stand Out?" 87 girls from the US, Mexico, Costa Rica, Chile, and the Netherlands participated in week full of fun, faith, and friendship.
Ziplining, rock wall and high-rope climbing, swimming, and archery were complemented by daily Mass, talks based on daily themes, and team building activities. Dr. Suess symbols, quotes, and coins were interwoven into daily camp life to bring alive the theme with ECyD spirit.
"My favorite part was adoration. You felt like everyone was with you and really into it. It was like Jesus was right beside you."
"The talks helped me know God put so much love into his master pieces. He wants us to stand out and be ourselves, not blend in."
"Our counselors were super special and taught us we're beautiful inside and out."
This year, the majority of the 23 camp counselors were part of the ECyD Mission Corps Program. ECyD Missionaries volunteer 4-6 weeks of their summer for service and leadership opportunities. The 2015 Houston ECyD Mission Corps team come from Ohio, Washington State, Washington DC, North Carolina, Georgia, Florida, Missouri, Texas, Mexico, Venezuela, and Spain.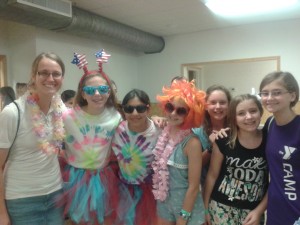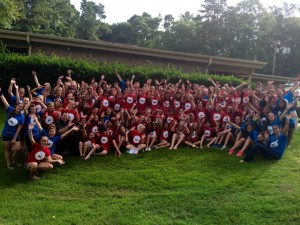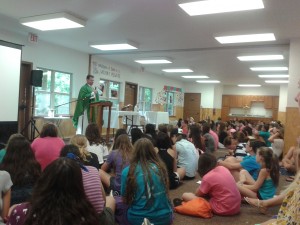 For more information on Challenge retreats, camps, and clubs in the Houston area: www.challengehouston.com.
Original Article posted on www.regnumchristi.org/en