Blessed Carmen Cabrera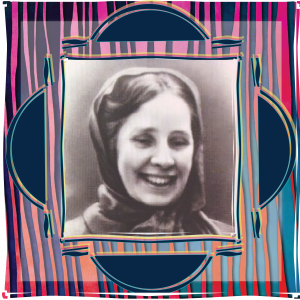 Concepcion Cabrera was born in 1862 in Mexico. She grew up in a simple home with a great devotion and love for the Eucharist. She was known by her nickname "Conchita". When she was 22 years old, she fell in love and married Francisco Armida.  The couple had nine children together and when she was only 39 years old, her husband unexpectedly died.
As a young widow with young children, her life was not easy, and the Mexican Revolution War was happening around her.  Her writings reflect amazing peace, even though her life and her country were in chaos. She prayed often and found her strength in God. She was known to be a mystic and wrote of her spiritual reflections and experiences. She never claimed to have visions of Jesus and Mary but spoke of Jesus through her prayers and meditations.
Many of her writings are considered a great spiritual richness. Her children claim that they never saw her writing but her religious writings and meditations total over 60,000 handwritten pages. As a laywoman and mother, she aimed to show her readers how to love the Church. One of her books is called "A Mother's Letters" and it reflects the fact that she was not a cloistered mystic but a busy mother with nine children and a widow during a turbulent time in Mexico's political history. She died in 1937 at the age of 74 and was beatified in Mexico City in 2019.