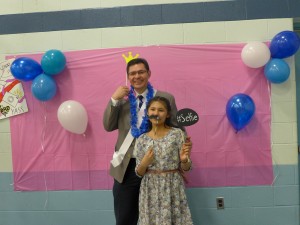 Article by: Andrea Perez
The Challenge Oakville, Ontario group organized a father daughter night on February 19 and I think it's safe to say that it was a success! We had a great turnout of 17 fathers with their daughters; we started out with a friendly dodge ball game, ate dinner and watched a video of the girls saying what their fathers meant to them.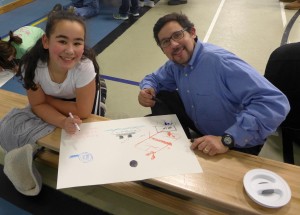 They then did some activities including designing a poster together and the father doing his daughter's hair (that was a disaster! …In a good way). They also participated in a 3-legged race and guided each other around an obstacle course while one of them was blindfolded to symbolize trust and dependence on God. We ended the night off with some minutes of quiet prayer and reflection. Everyone was chatting, laughing and  having a good time, that night essentially made our little Challenge family a bit closer.