Article submitted by Ally Wheeler, Regnum Christi Consecrated Woman working in Ohio Valley.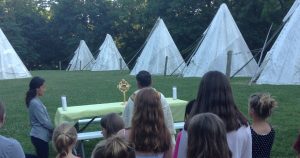 From June 19-23, 2016 about 70 middle schoolers, 30 counselors and leaders had a great summer adventure in Union Kentucky! LIVE IT was the camp theme—how to live our faith, our friendship with Jesus and our mission. The girls learned about different saints that lived their mission to bring God's love to others. Given the fact that we are in the jubilee year of mercy, they learned more about courage and mercy -to forgive and also to serve and care for those in need.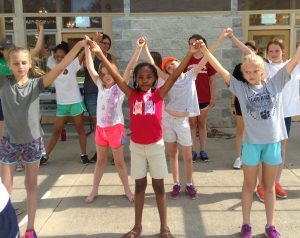 The campers and leaders went "creeking" , zip-lining, enjoyed bonfires and s'mores, scavenger hunts and talent shows! We ended the camp with an all out dance party, and everyone—even our moms and our chaplains—learned how to dab! It was a week full of friendship with each other and Jesus.