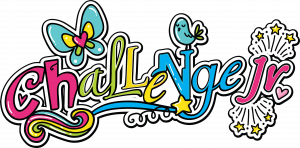 Catholic Faith and Virtue Program
for Kindergarten thru 4th Grade
Challenge Junior is led by Adult Leaders, with the help of teen mentors. We have a complete Annual Program of Materials and Curriculum to help the girls and leaders successfully participate in the programs. The curriculum is virtue centered and includes both large group and smaller team activities. Challenge Junior is a great way to give the girls an opportunity to meet new friends.
Challenge Jr Curriculum
 The Challenge Junior curriculum guide in the leader kit focuses on five virtues each year. Each virtue has four weeks of curriculum, which focuses on living that virtue with God, with family, with friends, and at school in the corresponding week. Each virtue has a saint role model that the girls can learn about. The story of that saint will be carried throughout the 4 weeks of meetings by showing a video or telling a story about their life.  There are 3 years of Challenge Junior Curriculum.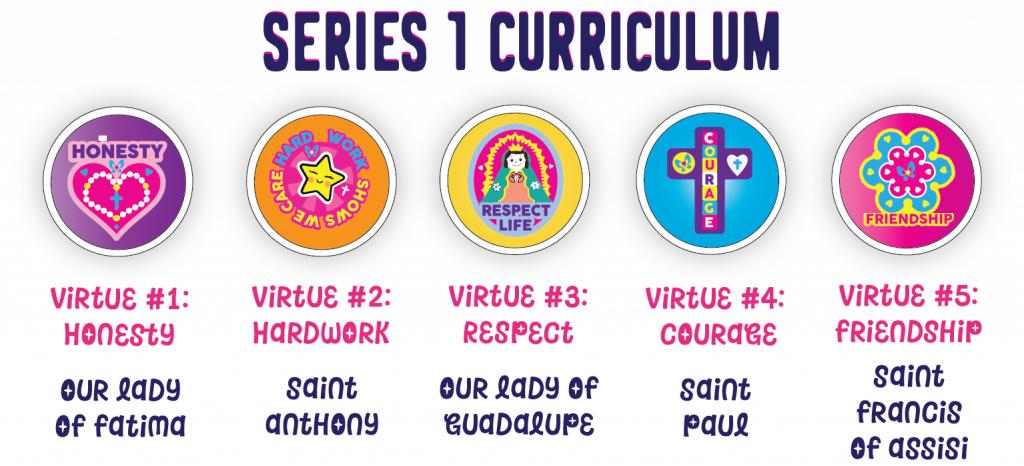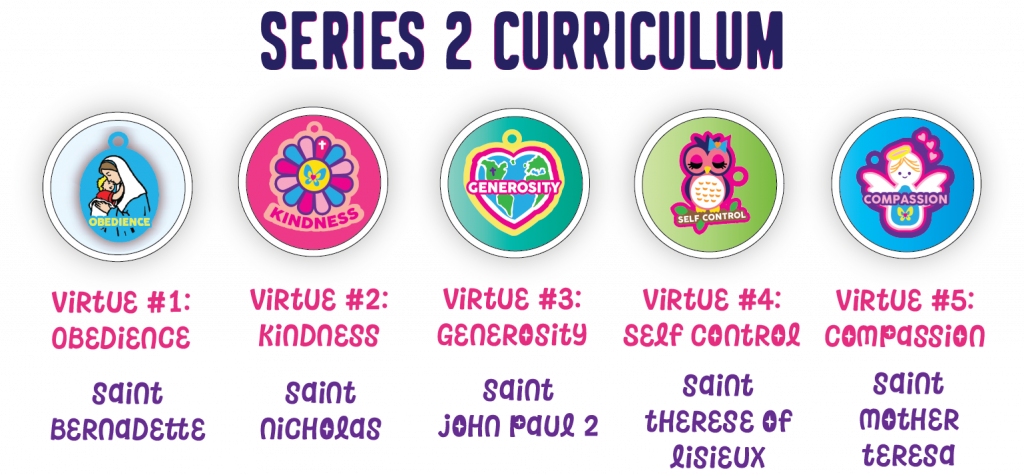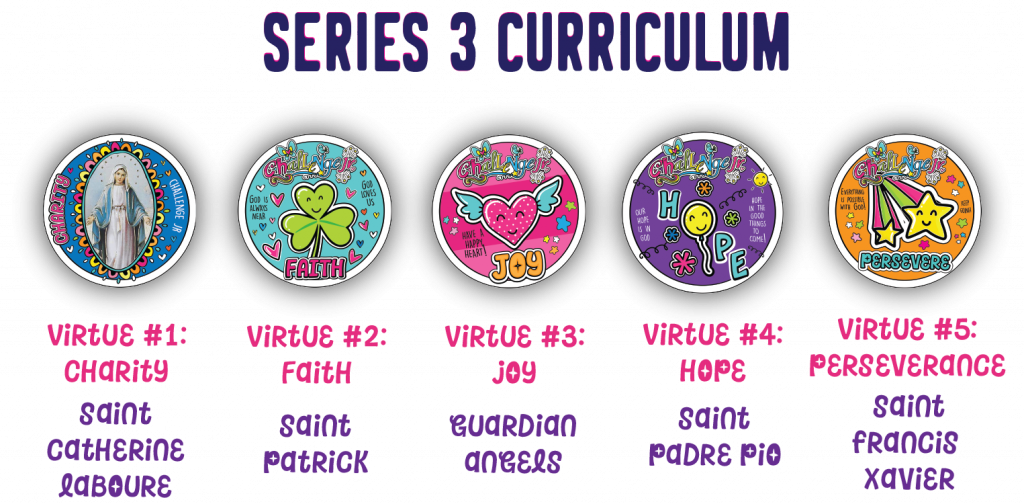 Challenge Jr Team Meeting
The Challenge Junior Weekly Meeting has 8 different parts. There are moments for fun like the snack and group game. There are moments to learn about the virtue of the week and the saint story. The girls will also learn about one Catholic prayer. There is even time for a virtue craft, all centered around a common theme.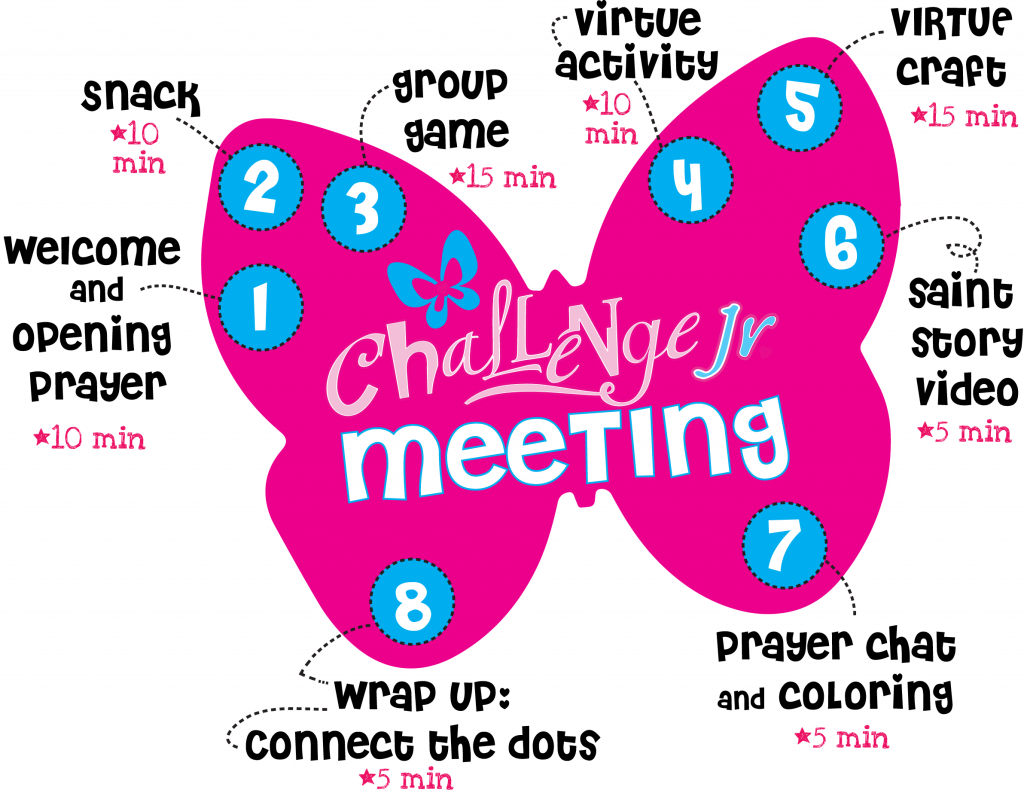 How to Get Started with Challenge Jr
Go to the Challenge Registration Site and purchase a Challenge Jr Subscription. Then head over to the Challenge online store and purchase the Challenge Junior material. 
Visit our Challenge Junior Online Store or Challenge Registration Site to get started.